For your commercial formwork projects, quality has a name, Coffrage Gervais Boulet
For your commercial formwork projects, quality has a name, Coffrage Gervais Boulet
To begin your project, our expertise enables us to properly advise you in establishing your budget according to your plans and specifications, all according to construction standards.
We know, in the construction world, a proper foundation is the key to success for a winning project and, at Coffrage Gervais Boulet, we are well aware of this.
Our well-trained teams allow us to carry out several commercial projects per year.  We are proud to have a team of surveyors, who have a fully robotized station, working in conjunction with us on all our projects.
Our state-of-the-art technology guarantees a successful project.
Since 1980, we have gained an expertise by carrying out many projects.  This makes Coffrage Gervais Boulet a partner of choice to complete your formwork project.
40 years of formwork, that is our experience at Coffrage Gervais Boulet!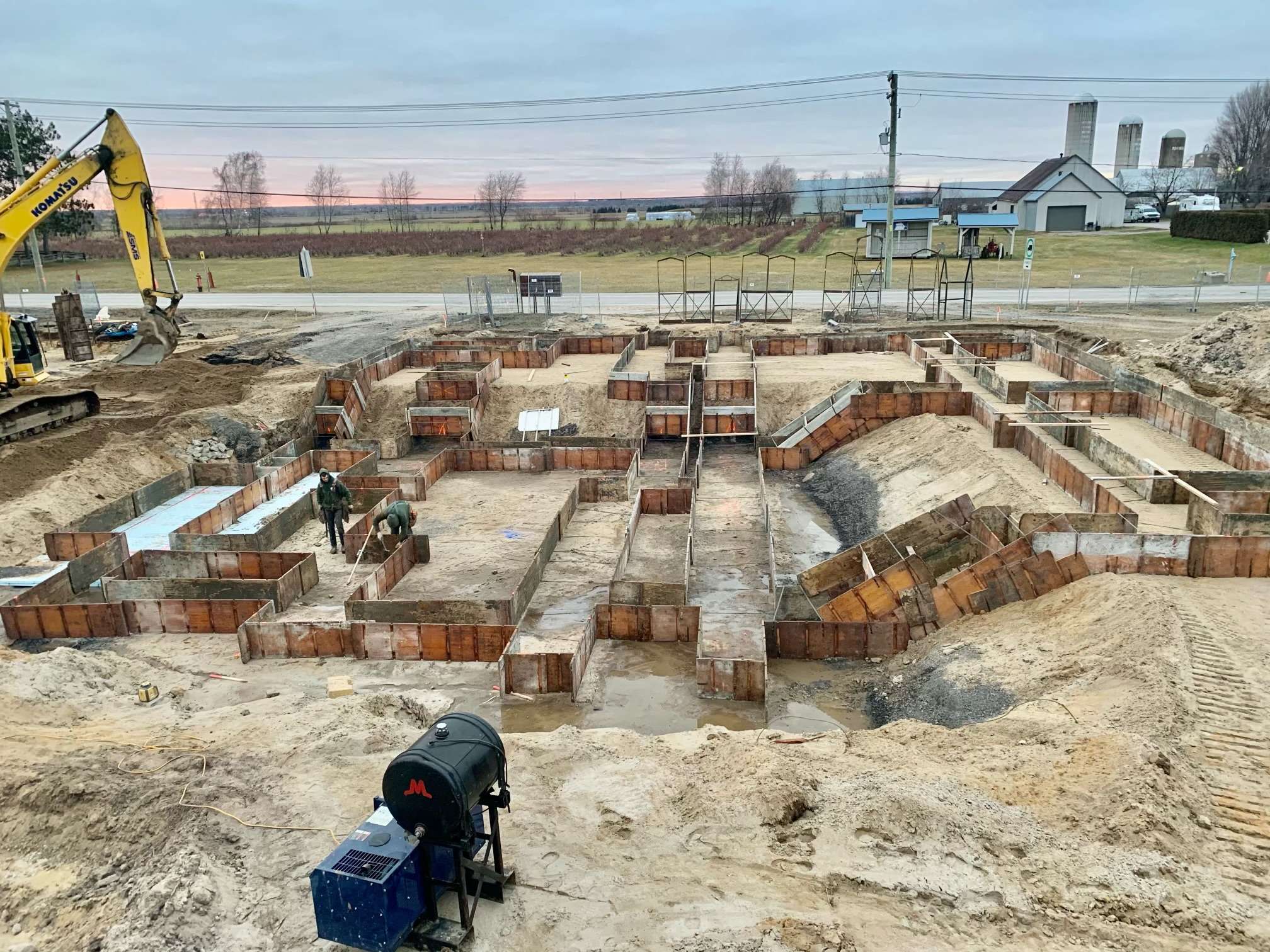 The Coffrage Gervais Boulet team stands out for the professionalism and dynamism of its expertise. We carry out more than 350 residential and commercial projects per year. Aware of the great importance of a solid foundation, you can always count on Coffrage Gervais Boulet.
A family business constantly growing!

Cubic meters of concrete used